When you first launch DoubleDown Casino on Facebook, you will be asked to accept standard app permissions for the purposes of communicating with you, providing you free chips, and enabling you to interact with your friends in the game. In order to properly load the game, we ask that you accept these permissions.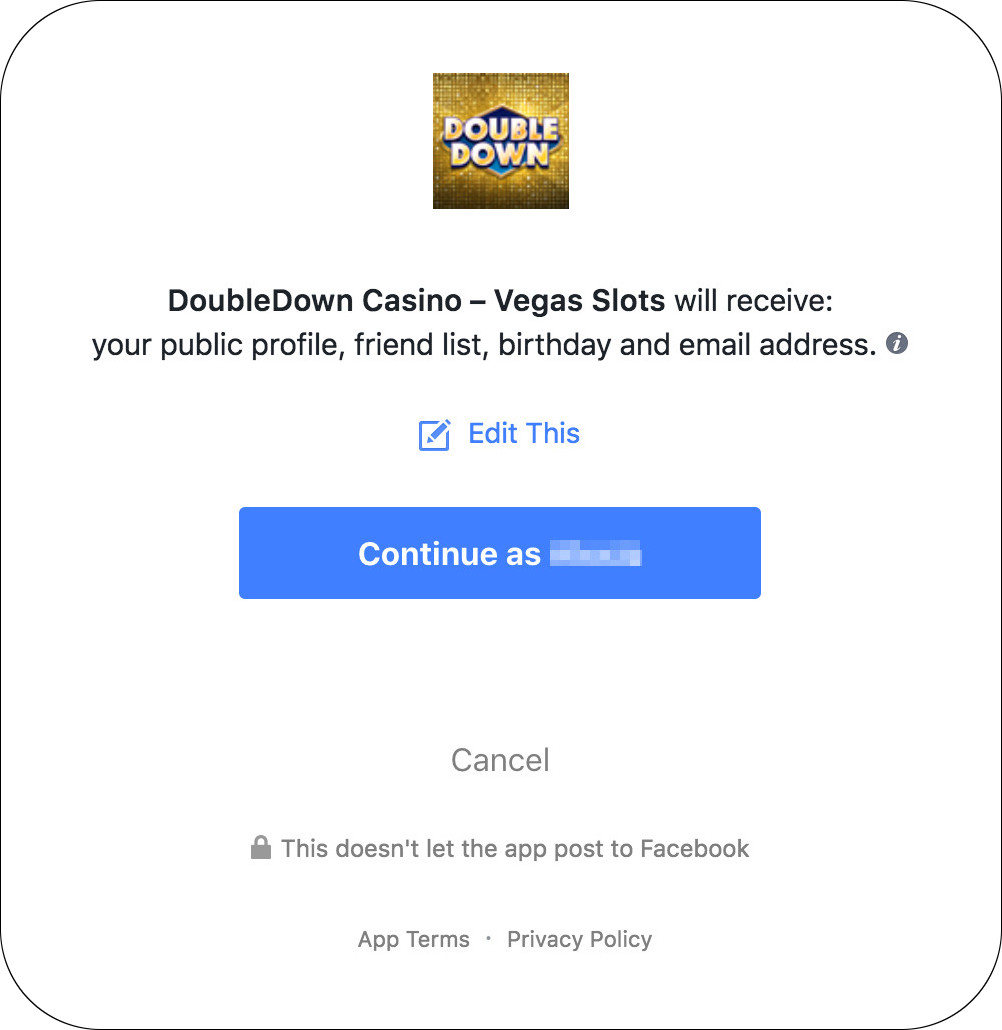 Here are the Facebook permissions we request and how they are used:

Your public profile: We ask for this to do things like display your name and allow you to use your profile picture in the game.
Your Friends list: This is so that you can send free gifts back and forth with any other Facebook friend who also plays DoubleDown Casino AND who has also accepted this permission.
Your birthday: We love extra opportunities to celebrate with our players!
Your email address: We ask for this to send you updates and lots of free chips!
Don't worry, all your information is protected under our privacy policy.
If it has been three months or longer since you accepted an app's list of permissions, Facebook will request that you accept them again. This is standard procedure for Facebook to help increase transparency and offer you greater control over your account and your personal data.