When you launch our mobile app on an iOS device, you have several options for logging in: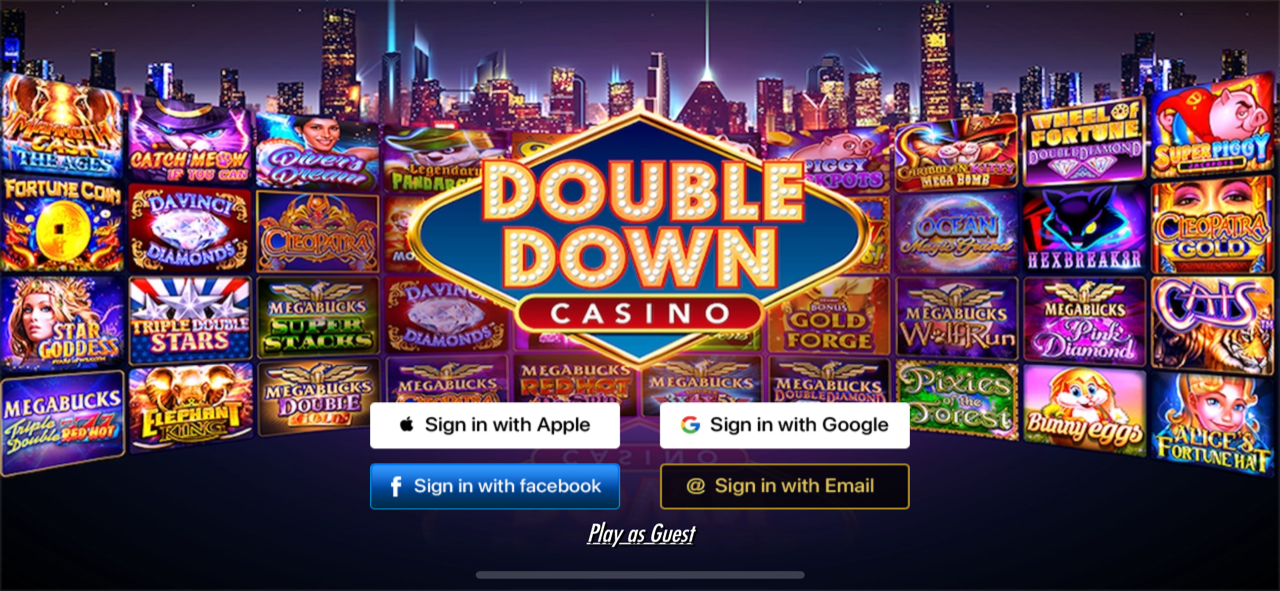 Please note that these are all separate accounts. Choosing a new login option will create a new account; it cannot combine with or convert an existing player profile.
When you choose Sign in with Apple for the first time, you will create a new user account that is linked to your Apple ID. This account cannot connect to Facebook or access the progress, Diamond Club tier, and chip balance associated with that account.
You will be offered the option to proceed with your email address either shared or hidden. If you choose to hide your email address, that means it will not be shared with DoubleDown Casino. However, you can choose to have messages from DoubleDown forwarded to your private email address; this means that we do not have a record of your email address, but you still get the benefit of receiving our communications, offers, and free chips.