Facebook has reorganized its Games page. When you land on the Facebook Games page, your default view will be their "instant games." This does not include DoubleDown Casino. To find DoubleDown Casino, you must first click the submenu called Web Games: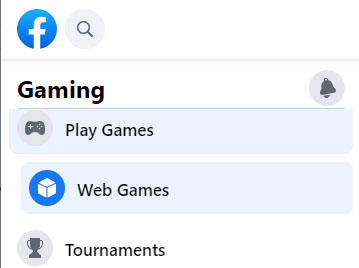 After you select Web Games, the web games homepage will appear to the right. Place your cursor in the Search bar at the top right of the web games homepage, and start typing DoubleDown to bring up the listing for DoubleDown Casino.

Click on DoubleDown Casino when it appears in the search area as shown above. You will then see the Play Now screen appear: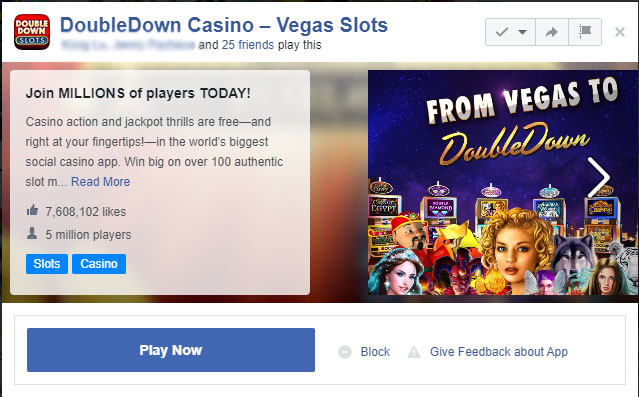 Click Play Now to launch DoubleDown Casino on Facebook.